Hoof Care
For The Twenty-First Century
ABOUT US
 Launched in 2003 by Bruce Nock, MS, Ph.D. LH is a professional natural hoof care training corporation. With a curriculum based on a whole horse philosophy, LH provides the best, most in-depth and comprehensive hoof care training in the world. The LH faculty includes internationally acclaimed veterinarians, Ph.D. scientists, university professors, influential mounted police officers, and some of the most distinguished hoof care professionals in the world. It is our belief that it takes the collective effort of multiple experts with appropriate knowledge and experience to train and support top-notch hoof care providers.
Watch The Enlightened Equine'sv video about Liberated Horsemanship.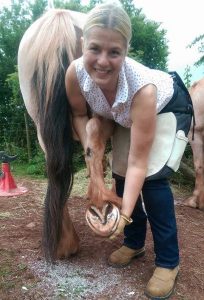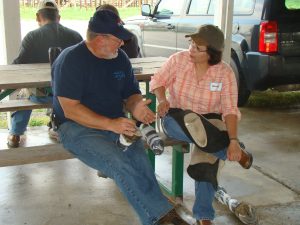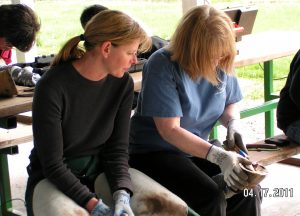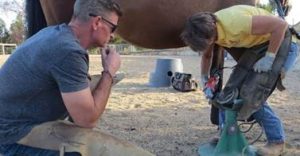 LH TRAINING PROGRAMS
LH has three international training programs. Use the links below for descriptions of each program. All of the programs begin with a five-day foundational clinic we call "The Gateway Clinic" (GC).  See a representative GC schedule.
This is the program for people who are aspiring to be hoof care professionals or who are already trimming professionally and want to become a certified professional. Use the link above to download a description of the program.
A training program supported by Houston Mounted Police Officers Scott Berry and Danny Pryor. Don't think your mounted unit horses can go barefoot? Read Mounted Police: Why Your City Can and Should Have Mounted Police written by Dr. Bruce Nock, MS, PhD and Senior Police Officer Scott D. Berry, BAAS, MSSL. Use the link above to download a description of the program.
A program designed for non-professionals who want to trim their own horses or want to knowledgeably evaluate the health of their horse's hooves and the work of their professional hoof care provider. Use the link above to download a description of the program.
2021
Other than Gateway Clinics all other phases of training are scheduled at the convenience of student and instructor.
Use the link above for an article that might help you choose a hoof care provider.